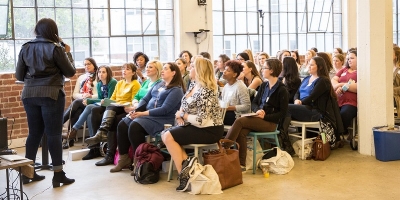 Apply to join Tech Ladies
We're a community of Tech Ladies all over the world. We work across fields in engineering, product, design, marketing, business development, data, IT, and more.
If this sounds like you, join us!
Sign up using the form on this page to apply to join our community.
What do members get?
1. ACCESS to our secret jobs page which includes roles from companies like Slack, Adobe, Square, PayPal, Samsung, Wikipedia, Etsy, Warby Parker, GIPHY, theSkimm, Trello, BuzzFeed, and hundreds more.
2. A SUBSCRIPTION to our members-only email newsletter including invites to exclusive events, profiles on incredible Tech Ladies, occasional perks and offers, and much more.
3. ACCESS to our members-only Facebook group where you can network with people from top companies and startups like Apple, Google, Amazon, IBM, Tesla, Spotify, Snapchat, Microsoft, NASA, Facebook and Tumblr, just to name a few.
a note about gender:
Trans women are women (and we <3 you). We welcome trans men, nonbinary folks, and allies (with open arms!). More important than your gender identity (or lack thereof) is that you follow our Code of Conduct for our full inclusivity guidelines and that you're a supportive and contributing member of our group.

Thanks for being cool.
Check out our Privacy Policy and Terms of Service.